you are here:

home

thing to do

Main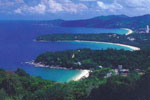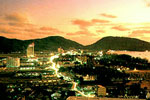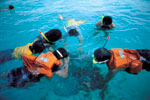 To see as much of Phuket as possible, rent a car, jeep or motorcycle. The island is large and public transport does not reach many beautiful beaches and places of interest. You can drive along the road around Phuket Island to discover Phuket's famous ones and explore life style in Phuket with attractive destination below :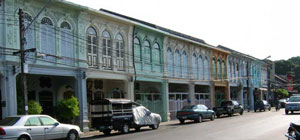 Phuket Town is remarkable for its preservation of the old Sino-Protuguese houses and buildings - reminders of the island's interesting history. Among the well-preserved are most specially found on Dibuk Road, which has old wooden doors carved in Chinese styles.

Some other old European-syle buildings are the Provincial Hall (Sala Klang), the Phuket Courthouse (San Changwat), and Nakhon Luang Thai Bank.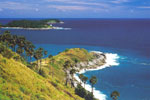 Laem Promthep

Is hilltop viewpoint with wonderful sunset view.
There are a lot of people visit here and can not forget.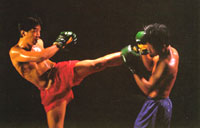 Thai Boxing

"Muay Thai" as it is called in Thai, strikes blows at - - and with - - every part of the body. The stadium is located at Sapan Hin in Phuket Town and bouts are held Friday nights.

Pearl Farms
Several pearl farms are located in and around Phuket. Please contact TAT Southern Office : Region 4 (Phuket) for details of arranging visits.
Ton Sai Waterfall & Khao Phra Thaeo Wildlife Sanctuary

An idyllic setting cooled by sonorous cascades, this 22 sq. km. area is rich in wildlife, including bears, porcupines, gibbons and macaques, as well as over 100 bird species. Major attranctions include Ton Sai Waterfall, a small waterfall which provides a cool shady area for relaxation.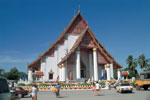 To worship at the following specified 9 Temples and Chinese Shrines, Phuket Province ensure devotees with unlimitable meritorious deeds endowed by divine deities.
Wat Phra Thong


Inland from Nai Yang Beach, the temple enshrines a famous, partially buried Buddha image. Local legend relates how a boy tethered his buffalo to what he thought was a post sticking out of the ground. Subsequently, both boy and animal fell mysteriously ill. Suspicious villagers uncovered the post and found that it was the decorative topknot of a buried golden Buddha. They were able to unearth no more than the upper part of the image, over which the present temple was constructed. When Burmese invaders attempted to remove the statue in the 18th century, they were attacked by a swarm of homets. Latar, the visible part of the statue was covered with gold by the villagers and has remained as such until today.

Wat Phra Nang Sang


A historical Phuket landmark, Wat Phra Nang Sang was originally a fort built to resist Burmese invaders. Enshrined in the main hall are three old and large Buddha statues made of tin.

Kathu Shrine
"Lau Yiah" or "Principle Deity" or "God of Chinese Opera Troupe" at Kathu Shrine. Worship to attain gracious popularity.
Jui Tui Shrine
Venerable Diving Deities at Jui Tui Shrine. Worship to attain sound health and longevity.
The Shrine of Justice Light
"Ong Soon Tai Sai" at "Teng Kong Tong". Worship to attain intellectual.
Phud Jor (Kuan Im Shrine)
"Budhisttra Kuan Im" or God of Luck" and "Chai Sin Yiah" or "God of Wealth". Worship to ward of calamity and preserve fortune.
Bang Neow Shrine
"Sarm Tiong Ong" or "Gods of Loyalty" at Bang Neow Shrine. Worship to attain success in business and prosperity.
Kiu Tien Kiong Shrine
"Kiu Tien Hien Ler" and "Sarm Poh Hoot" at Kiu Tien Kiong Shrine at Saphan Hin miraculously escaped being damaged by natural catastrophe of TSUNAMI. Worship to attain reverence.
Chalong Temple
A few kilometres inland from Chalong Bay, the temple enshrines statues of Phuket's two most revered monks, Luang Pho Chaem and Luang Pho Chuang.